Results Oriented Research
We get into the minds of consumers and bridge the gap between their "wants" & "needs"
An Anatomy of English Football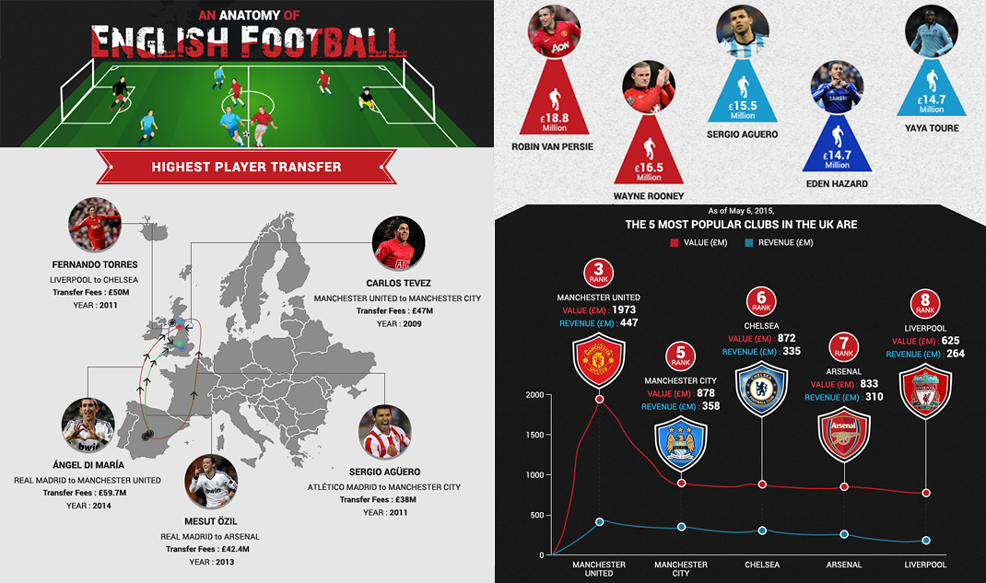 Football – English-style, that is – originated in the British Isles. The first football club was founded in Edinburgh in 1824, although rules weren't even established until 1863! Today, there are myriad clubs around England and the world, although England attracts the most talented and best-paid players such as Robin Van Persie (Manchester United) and Yaya Toure (Manchester City). They earn £11.8M and £14.7M respectively. The average pro footballer earns about £11M.
English tournaments are highly charged events sponsored by major corporations like Barclays and SkyBet. They're played at enormous stadiums that seat well over 50,000 fans, the largest being London's Wembley which seats 90,000. Find out how the money ball of English football is driving an ecosystem around online sales for related brands by downloading our free infographic today!
Top 7 Destinations In The World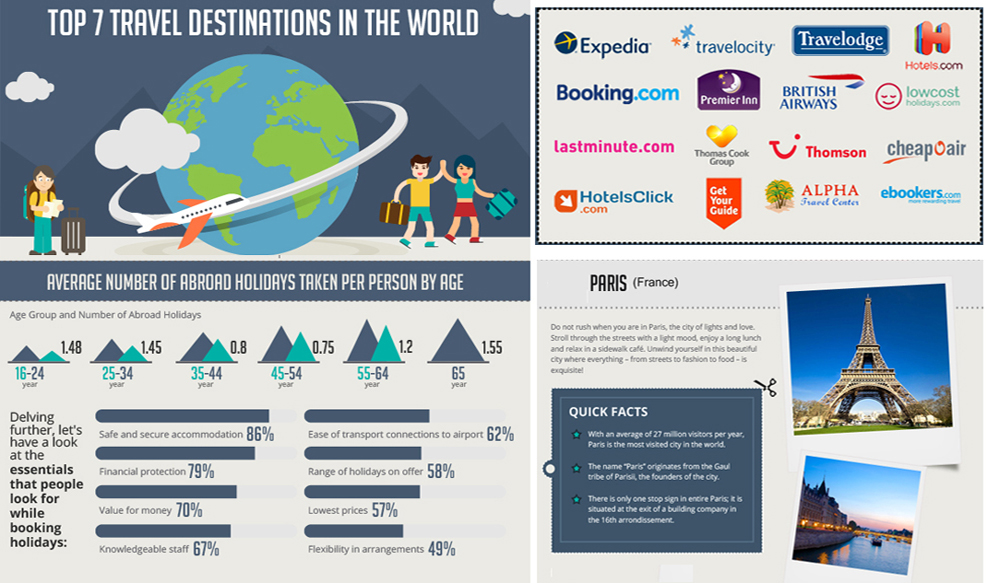 Brits are said to be one of the most active world travelers. More than 80% take a holiday trip each year. Those ages 16-24 and over 65 take the most trips. Within the EC, UK citizens are visiting Paris and Prague more often. Asia and the Mediterranean are also popular destinations, particularly Cambodia, Vietnam, Rome, and Istanbul. But it's Marrakesh (also known as Marrakech), in the North African nation of Morocco that tops holiday choices for British tourists.
These places appeal because they offer safe and secure accommodation, are good values for the money and near major airports, and are affordable. Most cost less than £50 per person per day. Check out how traveler interests align with their spending patterns by downloading our free infographic today!